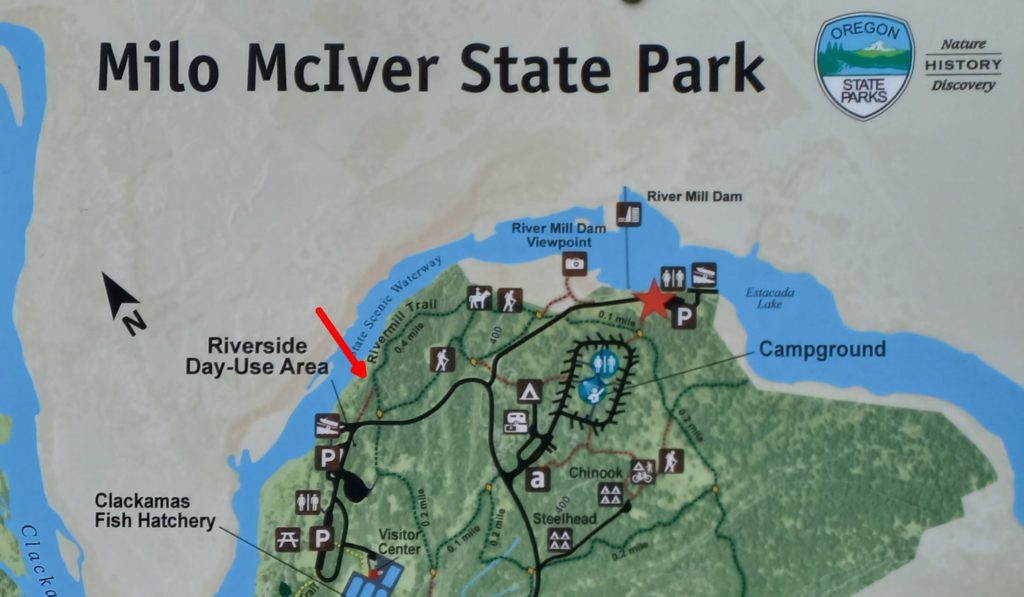 I went for my second hike at Milo McIver last Tuesday. This one was shorter than my first hike, mostly because I didn't get abjectly lost this time.
The funny thing about this hike is that I brought plenty of gear, including my dSLR camera and tripod, and still missed an chance to photograph a gripping wildlife scene that took place in my easy view.
I was just a few minutes up a trail that winds loosely along the Clackamas River; just as I arrived at a whorl that brings hikers relatively close to the river, a great, black-and-white bird zoomed in and skimmed the surface of the river for fish. I was so happy to glimpse some wildlife, it took me several seconds to realize and lament that I had left my camera, zoom lens and tripod in the car. Agh!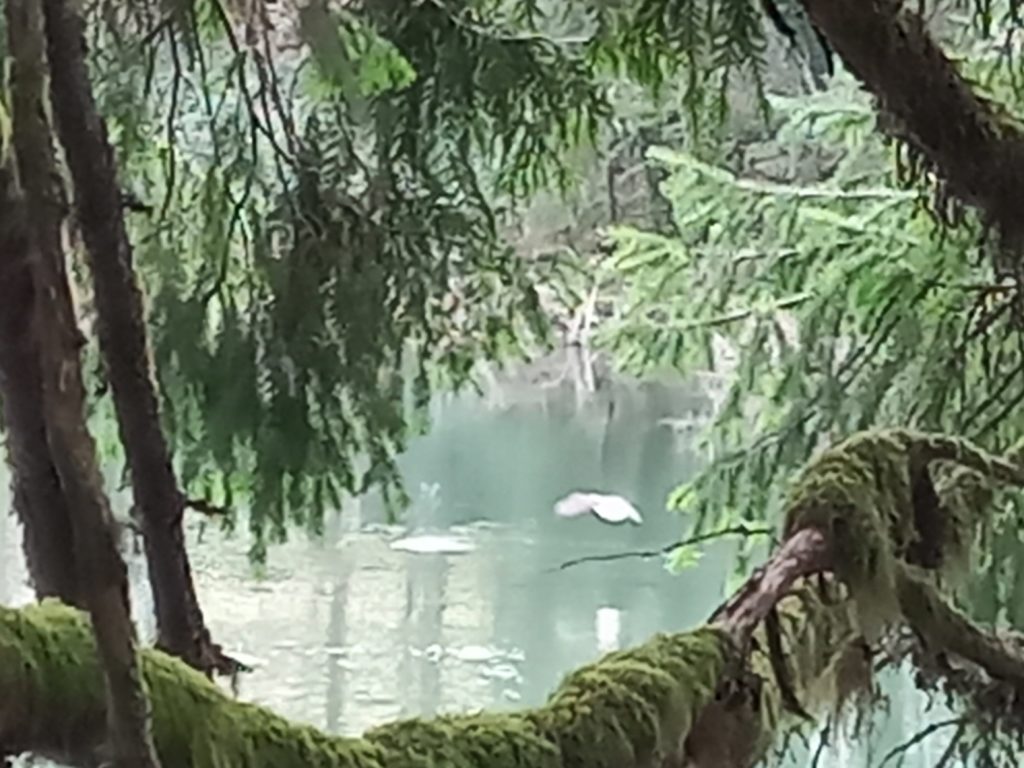 My subject made several, sweeping passes across the top of the water, and was soon joined by a second bird! Damn my lack of camera or foresight! I silently asked of the Heavens, as I often do: "Why was I born handsome, instead of smart?!" Bah!
I thought to zip back to the car to retrieve my gear, but I imagined that by the time I returned, the scene would've passed me by. Instead, I pulled out my handy cell phone cam, and started zooming and snapping. While I was nearer the river, I still had a crosshatch of tree limbs, through which I tried to get a digital peek at the unfolding riparian drama through several natural windows.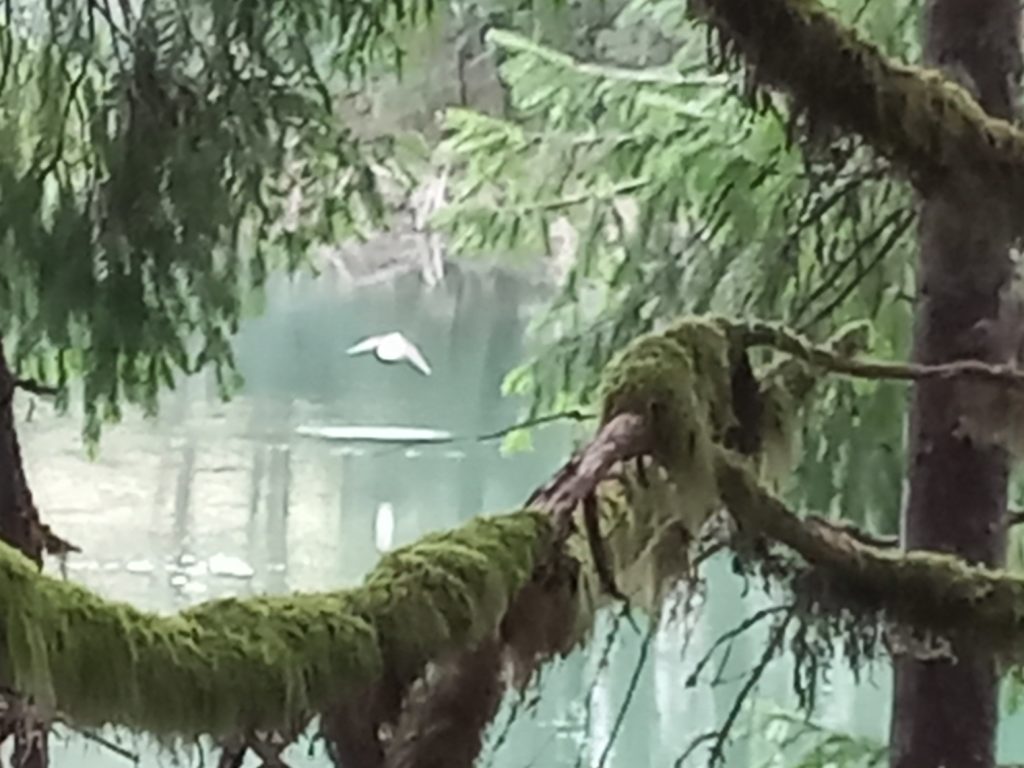 I had trouble identifying these birds. Visually, I was stumped; owing to their distance and my eyesight. They were black at the shoulders with white wingtips. They were big enough to be raptors, but I could've sworn I heard *honking* as they wheeled and plummeted. "Geese?" I wondered stupidly to myself, instantly knowing the wrong of it. I shelved the task of identification for later.
In an even more dramatic turn, one of our two intrepid hunters decided on a new tack, and instead of buzzing across the top, took direct, right-angle aim and dive-bombed the river, crashing rather astonishingly into it, like a kamikaze lawn dart. "That's one hell of a motivated goose," I mumbled dumbly in my head.
I've seen a Kingfisher hit the water like that, but never a bird this size; it was slightly unnerving. Its partner seemed distressed, criss-crossing the zone and bark-honking excitedly, as Number Two was clearly still in the water as minutes dragged on. I lost sight, and then saw him/her break the surface a few yards downstream, and I realized s/he was far enough away that whatever became of him/her, I'd be too far away to see it. I wished them well, and mentally consigned the beastie to its fate.
I spoke to some passersby shortly thereafter, who helpfully suggested the likely category of bird I had just witnessed: heron. It was likely a pair of herons, a lot more skilled in and around a river than I would ever be. So it was a relief, not only in the optimism that the pair likely survived just fine, but also that I could upgrade my recognition, from the mythical-and-ignorant "goose-hawk" I had invented, to a bird I've actually ever heard of. 
Thanks for the show, fellas.
Notes for my next hike:
Bring water
Bring warmer clothes
Have my (best) camera ready