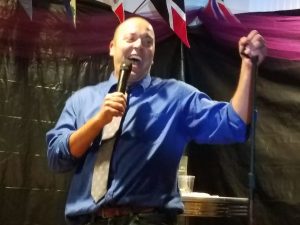 I am thrilled to have produced a fantastic live comedy show for Village West Yacht Club in Stockton, California this month.
If you'll excuse my bragging, I hosted the heck out of this show! I had a great opening/hosting set, and gave the other performers a warm, cheery audience to work with. I love setting up a room for a hot night!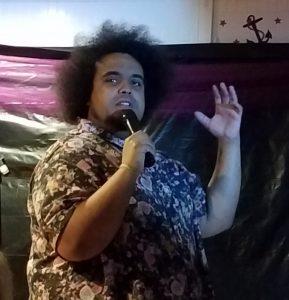 The charming and clever Taylor Evans was our feature act, and he was cuddly and funny throughout, to the surprise of no one.
The Mighty Mike Betancourt was our headliner, and Mike "left it all in the ring" as he always does, with his frenetic, sound-and-fury show. He had them engaged and laughing from start to finish!
We rolled with some unexpected conditions outside our control (it's what pros do!), and we stuck around to party with the crowd once the show was over!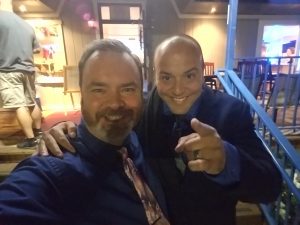 What a night!